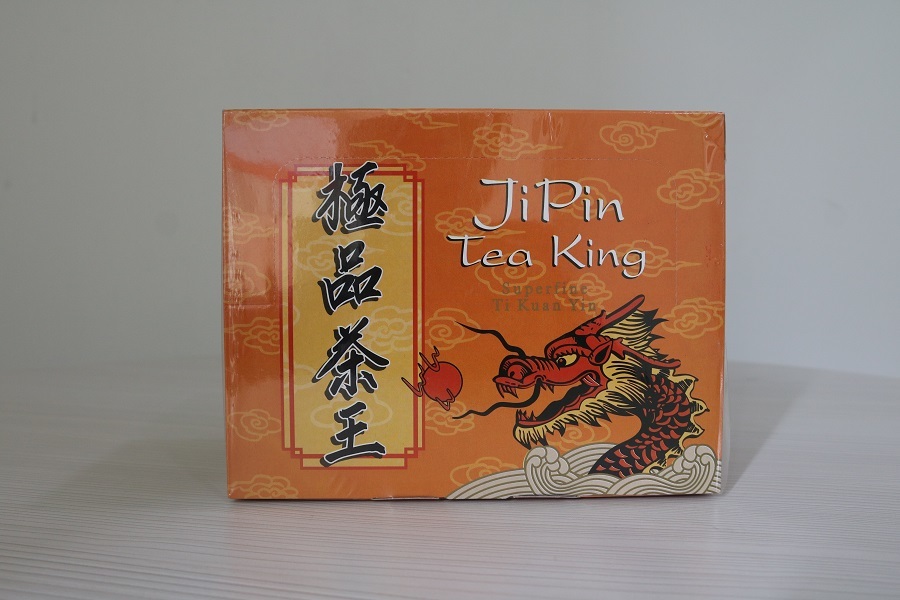 KGTea Ji Pin Tea King (10g x 36pkts)
KGTea Ji Pin Tea King is specially selected from precious rare species Oolong tea. Being prepared under strict supervision, it's characteristic fragrant aroma is well preserved. When brewed, the tea produce a fragrance of flowery and fruity taste and has a mellow refreshing and sweet aftertaste.

According to present scientific researches, the tea is good for anti-ageing, reducing high blood pressure, enhance immunity and preventing heart disease, etc. Frequent drinking can help promote digestion, reduce fat, relieve fatigue and invigorate one's wit. KGTea Ji Pin Tea King is indeed an ideal daily natural health beverage.