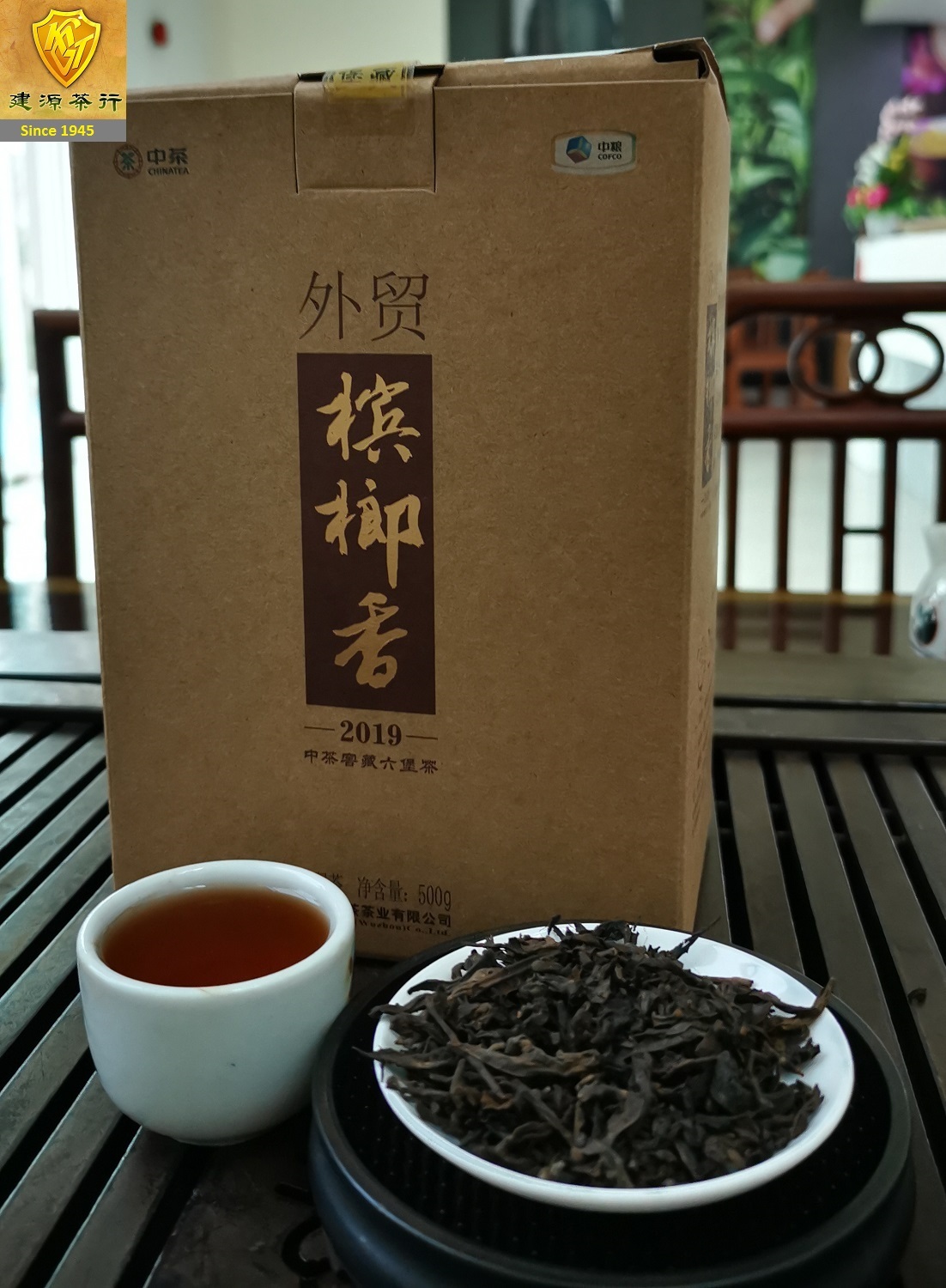 梧州中茶窖藏六堡茶 - 外贸槟榔香2019六堡茶@500g 体验初见六堡槟榔香气
Liu Bao (六堡), like Pu Erh is a fermented tea. Liu Bao is traditionally from Guangxi. It is fermented and dried in a long delicate process in preparation for further aging. Part of the process involves wet pilingfor several weeks to allow fermentation to take place. The degree of fermentation depends on the amount of time the tea is wet piled and can differ depending on the intended outcome.
Guangxi province is located south of Yunnan, neighbouring Guangdong so features average daytime temperatures between 12 -22 degrees and humidity between 70 -85%., a perfect condition for tea fermentation.
Reports claim Liu Bao Tea has good quantities of Nicotinic Acid content (known as Vitamin B3), Perhaps this explains the lingering in the cheeks reported by Cheng Yuandao in his poem in "Drink a cup tonight while entertaining a lord; tomorrow the scent will linger on your teeth and cheeks", as signifcant quantities of Vitamin B3 can have the effect of "flushing" the cheeks. Vitamin B3 is essential in helping the body convert carbohydrates into glucose.
Other, claimed health benefits of Liu Bao Tea, is that frequent drinking of Liu Bao Tea can strengthen the stomach and nurture the soul, lose weight and build a strong and healthy body.
This Liu Bao Tea has been aged since May 2018 and it will continued to aged to prefection, producing steeps red brown liquor with slightly sweet, nutty and herbal flavour, hence, a perfect choice for tea lovers all around.